Space for 'Loss & Grief' Retreat
When you lose someone dear to you, there is often a lot of focus on the grief and feelings of those who are left behind. However, life goes on and doesn't wait around for you to be ready. Sometimes this makes it difficult to really take the time to heal, have peace with your loss, and share your feelings and experiences.
Price is € 855,- for 7 days, 6 nights
When you read this, you might have lost somebody recently and feel a raw sadness. Or, it has been a long time ago, but these feelings still too familiar and are rooted in your daily emotions. If you feel a need to work with these feelings and share your story, then we kindly invite you to come to Alam Kita for a special week at Alam Kita with a lot of attention, time, and space for your 'Loss & Grief'.
With attention, this retreat creatively forms a loving guide to continue a joyful life while remembering the one you lost.
Create your own Life Web … Cherish what is good and Unravel the rest
The Retreat
Space for Loss & Grief is an important theme for me (Margo) and every other person. Therefore, I am very pleased that we are paying attention to this at Alam Kita. I feel enthusiasm for the work in which I use my own life experience and hopefully therefor we can contribute to the healing process in you and every person that crosses my path. Death and loss can work both inspiring and healing for every person, when you learn to live with these emotions.
During the Retreat, you will have an powerful program filled with Loss & Grief workshops, workshops for body and mind, and individual coaching. Besides delicious meals and drinks, you can enjoy our peaceful bungalows too. Furthermore, you will enjoy an amazing Traditional Indonesian massage or Access Consciousness® Bars treatment and a great day on the water during a snorkeling trip.
The collaboration with Mary feels very natural. Mary and I met around eight years ago and there was an instant click. Not only because of the 'joy of recognition' in each other as soulmates but also because we share a lot of the same interest. In the 'heart of Alam Kita', a piece of art made with eggshells by Mary, symbolizes the fragility of life.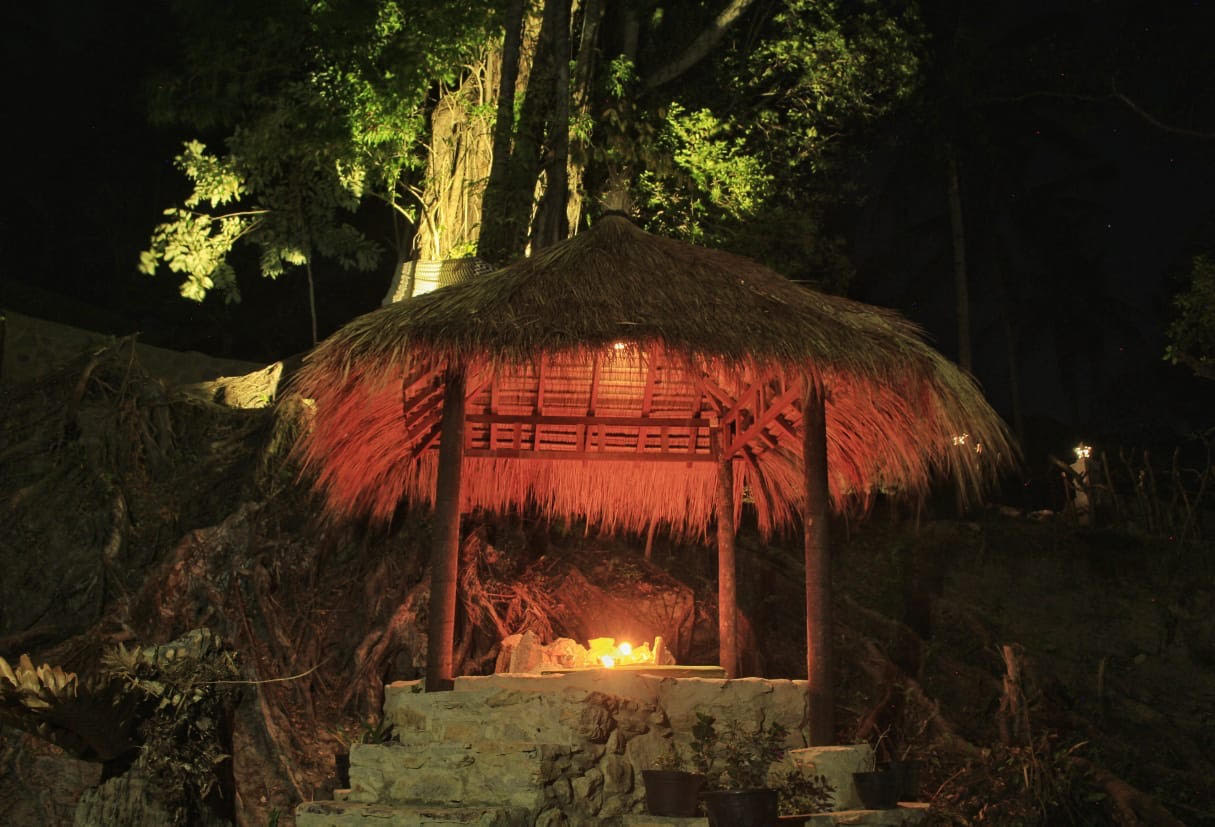 The price of €855, – per person for 7 days/6 nights includes
6 nights based on 2 people per bungalow*
7 days program with workshops, sharing, meditations, ceremonies and excursions
Indonesian traditional massage or Access Consciousness® Bars treatment
A week with coaching and accompaniment by Mary and Margo
Snorkeling & Island Hopping tour
Transport from the harbor or airport
Breakfast, lunch, and diner during the whole Retreat
Unlimited water/tea/coffee**
*     If you like a private bungalow, a surcharge of 35% applies
**   Soda's, smoothies, or alcoholic beverages are not included but will be available at the bar

Travel expenses to Karimunjawa are not included in the prices mentioned above and your booking is final after you received the receipt of your payment from Alam Kita.
The Facilitators
I am Mary Fontaine and I call myself "Death & Life Artist" because I think it is important to give death and all the feelings that go with it, space in life. For me, it is an art to accept the unacceptable in my life so that my life remains viable. 'How fragile we are'.
Early 2009 I started writing a book and my daughter was still alive. Then we had no idea what to expect. The book was published half a year later. My daughter had passed away and I dedicated the book to her. Besides being a writer I am also a visual artist. I have been a guest curator twice for exhibitions with the theme of death. "Death Eaters" and "Lecho de Muerte" (deathbed). My autonomous work also comes from the same theme. I make reliefs with eggshells that symbolize life and death, and thus also symbolize "the great mystery".
I give workshops at primary schools and write books for teaching modules about: 'Children and dealing with death in life.' For children, it is of great importance that they become acquainted with death before death becomes acquainted with them. They then know that it exists and that they have a frame of reference for when something like that occurs later in life.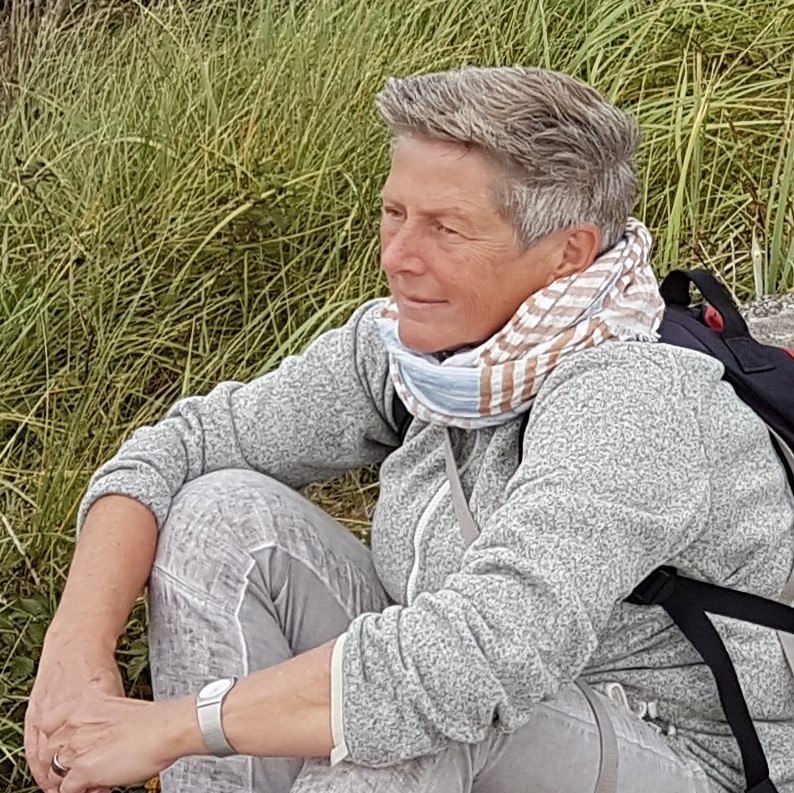 Besides being an initiator of Alam Kita, Margo Niestadt has developed a lot as a person and became a spiritual worker. I am a trained coach/counselor and have gained a lot of work and life experience in various areas. My quality lies in supporting and empowering people to (return) in their own strength.
My fascination with the theme of "death" appeared early in my youth and with that my interest in "spirit". I lost my life partner not so long ago and saying goodbye is part of life, but being able to truly mourn is not always easy for everyone. We would like to give you the 'space' in this Retreat, 'Room for Loss & Grief'. There is nothing more transient than our nature and life itself.