Individual Retreat
Alam Kita offers the possibility for an Individual Retreat program that is tailor-made for your personal desires, goals, experiences, and wishes. After a first (skype) meeting and an intake interview, we make you an offer you can't refuse in which you can completely recharge and find yourself (again).  "Go with your own Flow" and every experience and occasion during your time at Alam Kita is for us a reason to help you find your path or continue on your path of consciousness…
Price and duration on request
Do you feel that you have lost your way? That you can no longer make contact with your feelings? Or that your head and heart are not aligned? Then a retreat at Alam Kita is perfect for you! Karimunjawa is a paradise island where Alam Kita is the perfect and powerful decor for your journey back to your inner self. An oasis of tranquility where you can get back to the essence of life without all the stimuli from your daily life.
The Retreat
Not everyone is coming to Karimunjawa or Indonesia for a Yoga Retreat. Some come to follow an Individual Coaching Retreat at Alam Kita or just to book a bungalow and have a good rest after traveling around. Imagine spending your days sleeping in our characteristic bungalows while being surrounded by nothing but nature. After a healthy breakfast, enjoying a lazy morning in a hammock on our private beach while reading a book. You know, that one you have never time to finish. Whenever you up for meeting other people or exploring the island, you take a motorbike or book a car through our front desk. Living with the pace of the day and do nothing but what feels right at the moment. Are you up for some adventure? Book an excursion, like a snorkeling tour, hiking trip, or a stargazing night at the Deepsky observatory. Everything is possible at Alam Kita, just on your own, with your family, a big group, or just a few friends.
Re-balancing the Senses at Alam Kita means
Step out of the hustle and bustle in your head
Connect to your heart and feelings
Give more attention to yourself
Rethink your life path
Leave stress-related complaints behind
Cope with changes in your life
Allow feelings of grief after a big loss
Charge or recharge your inner batteries and inhale new inspiration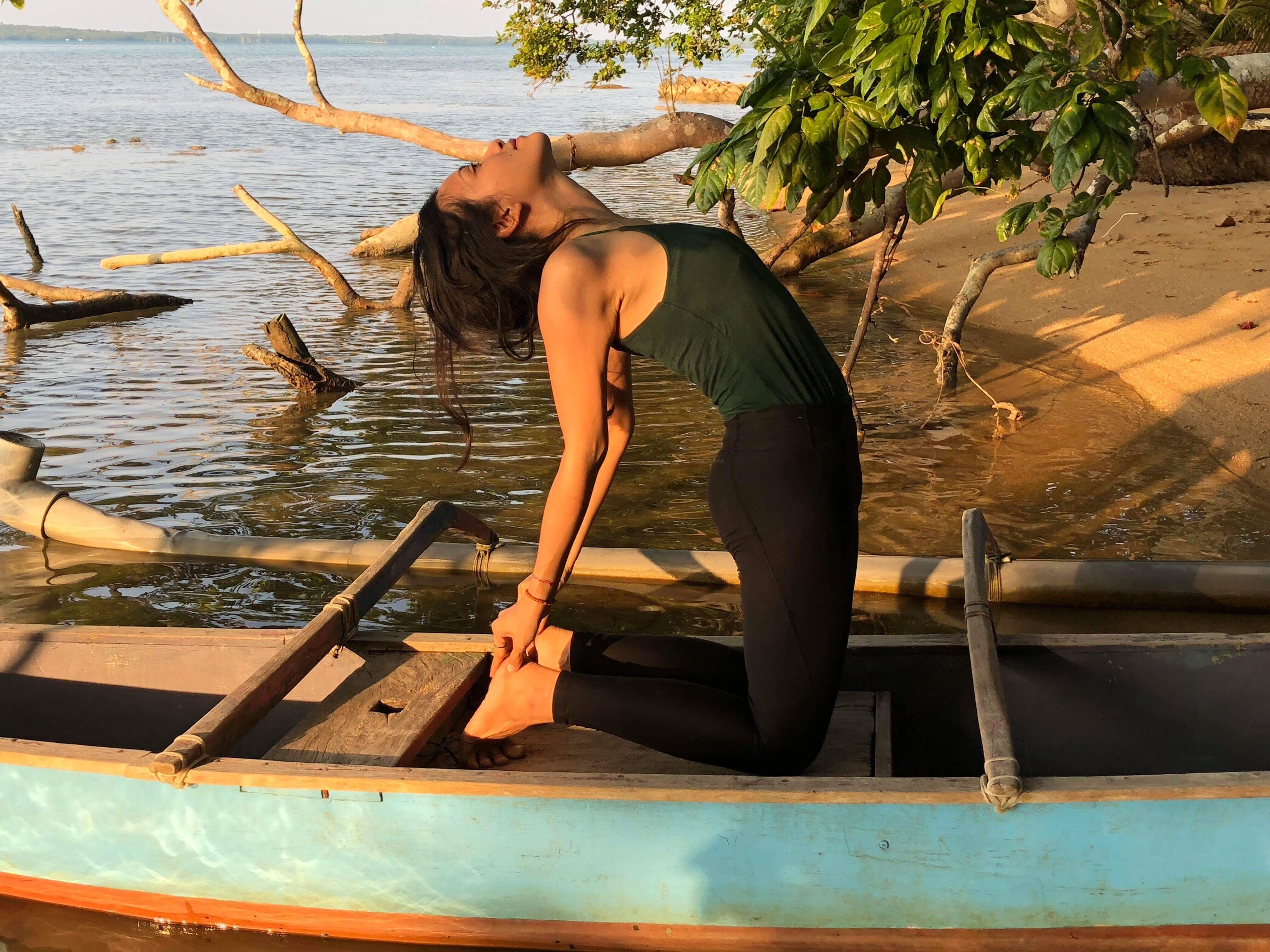 Who are the facilitators?