Activities
Both for guests at our accommodation and students of our retreats, there is so much to do at Alam Kita and during tours and excursions organized by Alam Kita. On the water, to the jungle, over the roads, and more. Explore the possibilities below.
Yoga & Meditations, Massages, Healings and Ceremonies
Are you looking for a more relaxing or spiritual experience, maybe one of the options below is for you
Traditional (Indonesian) massage: IDR. 150k (1 hour, last slot at 5 pm)
Traditional (Indonesian) massage: IDR. 225k (1,5 hour, last slot at 4.30 pm))
Treatment Access Consciousness®: IDR. 250k (1 hour)
Yoga class and meditation: IDR. 180k (60-75 minutes) >2 people
Private Yoga class and meditation: IDR 280k (60-75 minutes)
New- or full Moon ceremonies: Goal ceremony is setting intentions and healing. On request or follow us on IG. Donation: sincerely from your heart
Tours & activities in Karimunjawa
Open trip Island Hopping & Snorkeling trip: IDR. 250k Incl. Guide, full equipment & BBQ-lunch and happiness
Private Trip Island Hopping & Snorkeling: IDR. 2.000k Incl. Guide, full equipment & BBQ-lunch and hapiness
Scuba Diving: IDR. 1.500k. Incl. Two dives, guide, snacks and drinks, full equipment and extra tank
SUB (Standing Up Paddling): IDR. 150k for 1 hour. Every day open
Stargazing and exploring the Universe at observatory: IDR. 175k @pax. Incl. Dinner
Hike to hidden waterfall: IDR. 200k (half day), Incl. Guide
Visit and Release Turtle in Sanctuary: IDR. 150k (2,5 – 3 hour) min. 3pax. Incl. guide and short boat trip)
Scooter rental: IDR. 100k @day
Car rental: 24 hours IDR 550k, 12 hours IDR 400k (550k include Driver)
Transfer harbour Karimunjawa one way: IDR 200k, Airport/harbour Kemujan one way: IDR 275k
Boat tickets: Fast boat: IDR 300k (2 hours)
Private Flight: One way Karimunjawa-Semarang/ SMG-Karimun 210 USD per person
Laundry service: 1 kg = IDR 60k
Snorkeling equipment: IDR 20k @day
And many more by request. Just ask! 😃
To enter Karimunjawa every tourist need to buy a 'Ticket Taman Nasional' in the harbor or at the airport. This helps to conserve the beautiful environment of Karimunjawa!
Weekdays for foreigners: IDR. 150k/ Weekends IDR. 225k
Weekdays for Indonesian citizens: IDR 5k/ Weekends IDR. 7,5k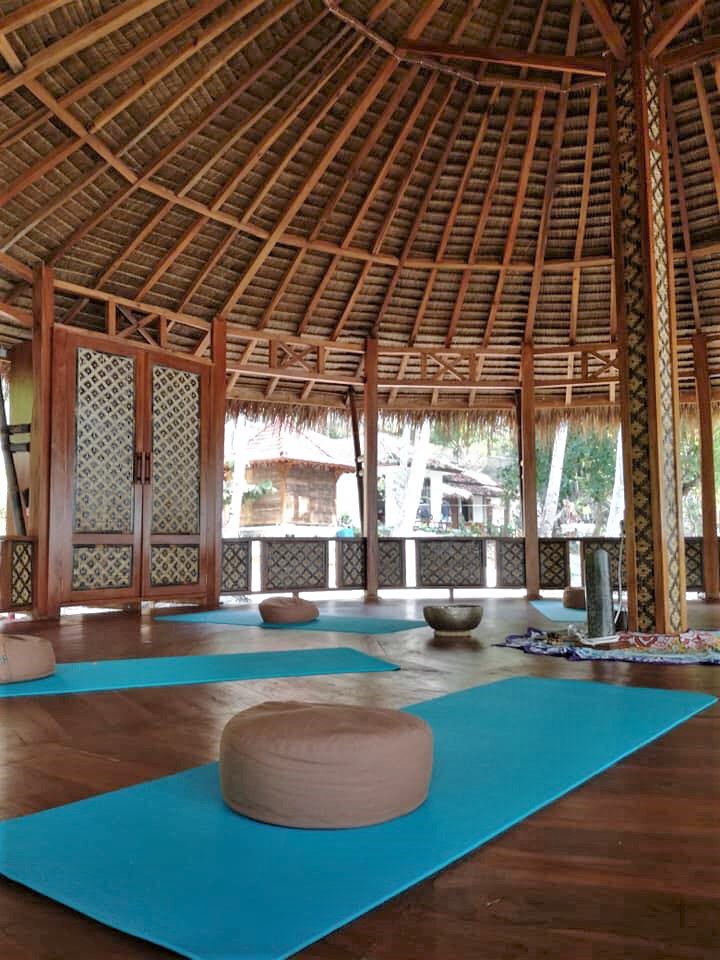 Transport & Travel
Karimunjawa is reachable by airplane and boat. We can help you with booking your tickets or you can arrange it yourself.  Do you want to book it yourself? Go to Traveloka for your airplane ticket or to Direct Ferries to organize your boat tickets. The schedule can change from time to time, click on the link below to see the latest update.
Boat ticket Jepara – Karimunjawa: IDR 300k (fast boat ~2 hours)
Boat ticket Jepara – Karimunjawa: IDR. 150k (slow boat ~4,5 hours)
Transfer with Taxi from South harbor to Alam Kita: IDR. 200k (one way)
Transfer with Taxi from North harbor or Airport: IDR. 275k (one way)