NLP & Yoga Retreat – Diving Deep
Get ready for a powerful and inspirational time, while diving deep into the mind-body connection. Get to know yourself on another level and learn how to connect to your inner compass?
Price is € 1.150,- for 10 days, 9 nights
If you do what you have always done, you will get what you have always had. Are you longing for a combination of traveling, relaxing, and personal development? For a time to really treat yourself on this beautiful island in Indonesia? Then you have to read more below because this is for you.
The Retreat
On this beautiful spot, you'll be surprised by the power of the intelligence of your body and the power of your mind and beliefs. With insights into Neuro Linguïstic Programming in combination with yoga, you'll get to know the immense wisdom of your body. There will be enough time to reflect on all your learnings, by hanging out on the beach or snorkeling in the sea. This unique combination makes this 10 days into a real retreat.
You'll get really spoiled by the Alam Kita team service and our delicious and healthy meals. By the end of the Retreat, you will be recharged, fresh, and full of new insights and experiences to implement into your daily life. To achieve a life that makes you happy.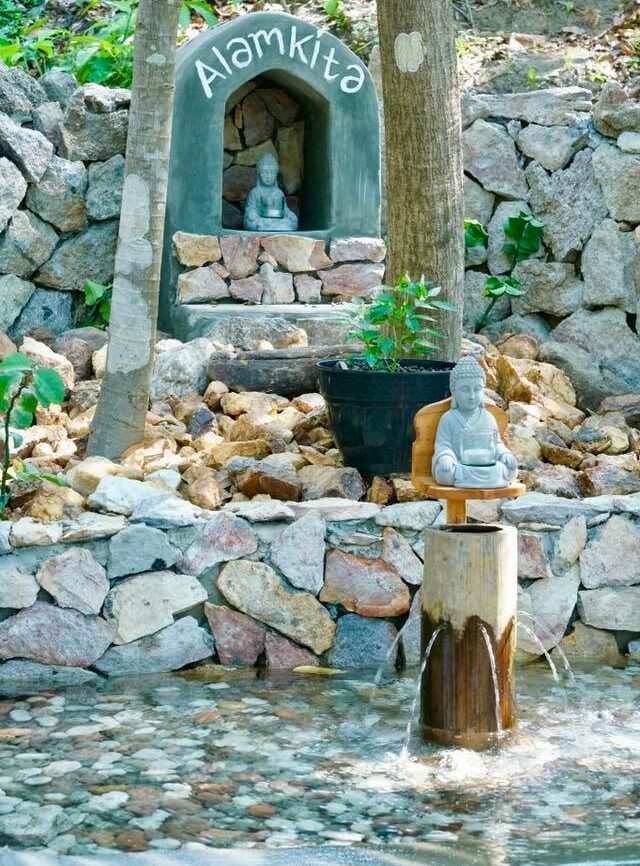 The price of €1.150, – per person for 10 days/9 nights includes
9 nights based on 2 people per bungalow*
10 days program with workshops, yoga, meditations, excursions, and more
Bodywork
Indonesian traditional massage or Access Consciousness® Bars treatment
A week with coaching and accompaniment
Snorkeling & Island Hopping tour
Transport from the harbor/airport
Breakfast, lunch, and diner during the whole Retreat
Unlimited water/tea/coffee**
*     If you want a private bungalow, a surcharge of 35% applies
**   Soda's, smoothies, or alcoholic beverages are not included but will be available at the bar

Travel expenses to Karimunjawa are not included in the prices mentioned above and your booking is final after you received the receipt of your payment from Alam Kita.
For the extra 4 days in Yogyakarta, we ask around € 350,-. Please contact us for more details.
The Facilitators
This retreat will be led by Marian Verschuren, an international certified Neuro Linguïstig Programming trainer together with Yoga teacher Detik Utami. Marian Verschuren is a coach, therapist, and trainer. In her practice in Haarlem, based on the ideas of Neuro-Linguistic Programming (NLP), Integrative psychotherapy, bodywork, and Ericksonian hypnotherapy, she guides people who seek to recover their inner compass. Marian also organizes personalized trips (or better know as journeys) in which she invites people to connect head and heart in a playful, adventurous, relaxing, and experience-oriented way. With this, she combines two important passions in her life: traveling and guiding people to find their inner compass again.