Space for Loss & Grief Retreat
Give space to your sadness!
September 30 – October 9, 2023
Price is € 1.540,- for 10 days/9 nights (shared bungalow)
If you are reading this, chances are that you have lost someone recently and you are experiencing fresh feelings of grief. It is also possible that you have been in this grieving process for longer, and that it has been starting to feel familiar. No matter how fresh or familiar the grief may be; it still signifies an important loss of a loved one in your life.
Your mind is processing this person's departure from your life. This takes energy, and working with and on your emotions may be highly beneficial to you on this personal journey. You could do this by participating in this retreat "Space for Loss & Grief", where there is space for your grief and memories. Through this retreat, you can shape your emotions by using the various creative resources that are available.
Mariska: "It's Sunday afternoon. Today the Space for Loss & Grief retreat starts. We sit with a small group at the table, ready to begin. Today is all about honoring the deceased in our lives."
Those resources may be making a collage, listening to music, drawing, writing, and working with natural materials. By using these creative outlets, you may also get more clarity about the current situation in your life.
You are unique, and so is your grief. However, there are global similarities from which the various workshops for this retreat originated. From those fundamentals you will work out your own story in a creative way that is always good. Even if you think you're not creative, you may be surprised!
You will individually work on your own process in a group of other participants going through a similar experience.
An art of living  
The way we deal with this grief during this retreat is creative and spiritual. In this way you give yourself insight(s) about your way of doing things and how you could change it.
Liesbeth: "I now understand better how the losses in my life have shaped me into the person I am today. This even goes back to losses from generations before me, which influenced my upbringing."
We are happy to help give you the 'space' in this retreat, "Space for Loss & Grief'. Nothing passes more than nature and life itself.
What do we do in this 10-day retreat?
The guiding principle is a varied program with regular workshops, spiritual meetings in the Pendopo, yoga, and sufficient rest and space for delicious meals and time to fill in yourself.
Alex: "From understanding how I've been shaped by loss, I see more clearly where I want to go. That's how we moved from past to present and future during this retreat."
An 'Alam Kita Silence' day is scheduled approximately halfway through the retreat. By participating in this Silence Day, the goal is to try to be completely silent, without making eye contact, with your cell phone turned off, without reading. In short, no distractions. Full focus on you, your personal process, and the program.
This applies to the entire 10-day where you can be guided through and where everything is taken care of. It would be nice if you bring one or more photos of the deceased person who travels with you in your mind.
You will experience all of this in the middle of a natural environment with palm and banana trees, jungle sounds, perhaps a friendly Gecko greeting you from your Joglo's ceiling (Javanese house) and the view over the Java Sea that is different every time.
A magical place with a fantastic jetty from where you can go swimming in the wonderful welcoming warm water of the ocean.
The price of € 1.540,– per person for 10 days/9 nights includes
Shared bungalow €1.540,- p.p. Private bungalow € 2.044,- p.p.
Participation in morning yoga and meditation
Breakfast, lunch and dinners
Unlimited water/tea/coffee
Ceremonies and Meditation sessions accompanied by Margo Niestadt
1 x Indonesian traditional massage (Pijit)
1 x Access Consciousness® Bars session
Participation in 6 workshops accompanied by Mary Fontaine
Snorkeling tour on a fishing boat
Campfire and barbecue on the private beach
1x Evening dining at the Alun Alun (local fisherman's market)
Transport from airport or port Karimunjawa
Travel expenses to Karimunjawa are not included in the prices mentioned above and your booking is final after you received the receipt of your payment from Alam Kita.
Do you like to combine this retreat, for example, with 4 extra days in Jogjakarta? We can help you in arranging this. Please contact us for more details.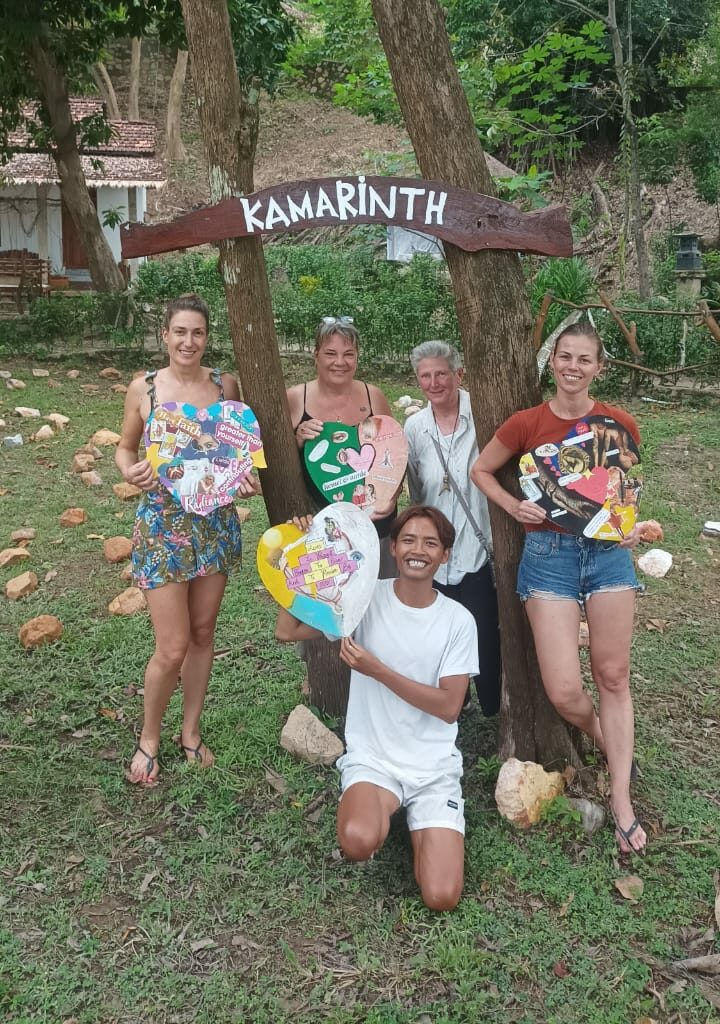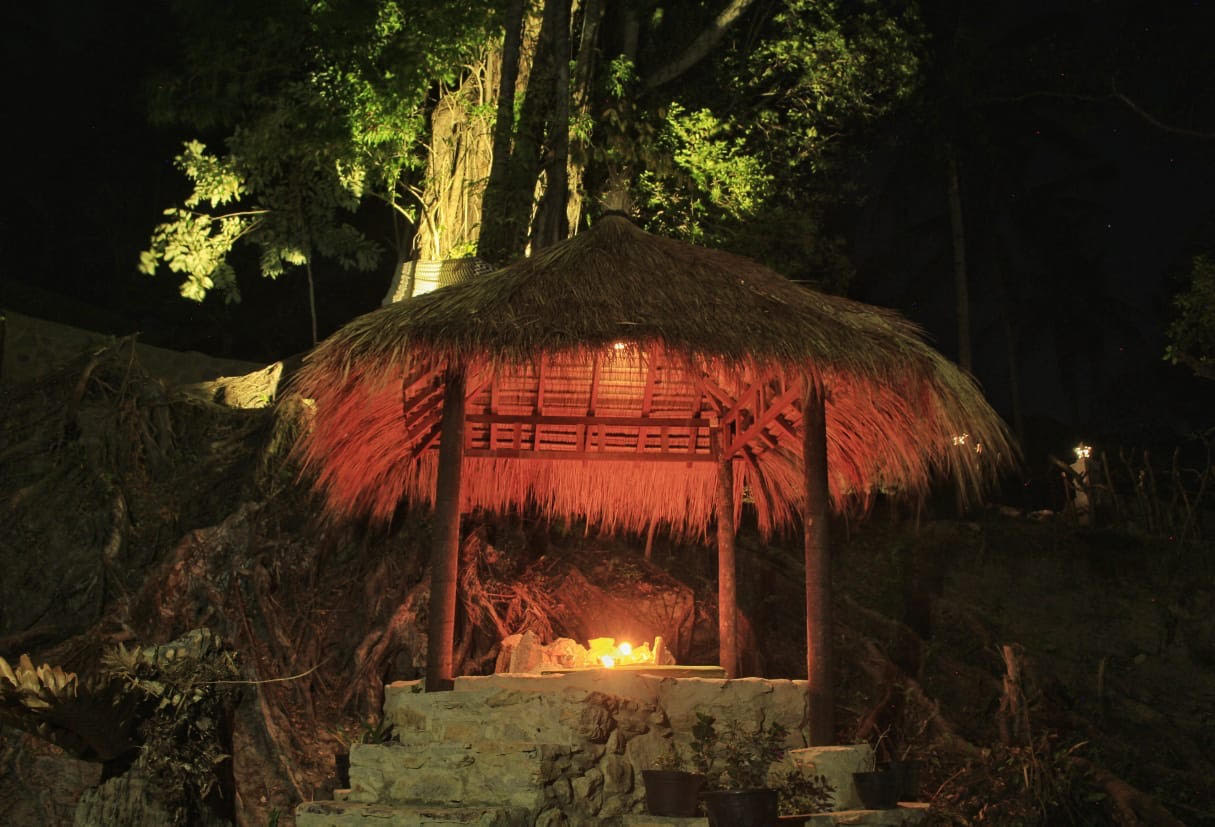 .
Margo Niestadt, the coach on site, takes you into your 'soft' side through exercises, meditations and ceremonies. In addition to being the initiator of Alam Kita, Margo Niestadt has developed strongly as a person and has become a spiritual worker. She is trained as a coach/counselor and has gained a lot of work and life experience in various fields. Her qualities are specifically in supporting people and enabling them to (re)gain their own strength.